Bimini MUSEUM
Bimini's Amazing History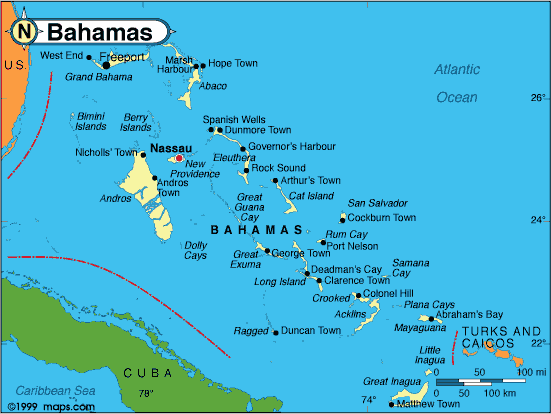 Michael Checkley
Museum Director
Bimini is the western most island in a chain of islands which form the independent sovereign state of The Commonwealth of The Bahamas. The Bahamas was a British colony until 1973. The island of Bimini has been permanently settled since 1840 and in 2000 celebrated its 160th birthday.
Five families who traveled here to engage in the shipwrecking trade — not causing wrecks, but salvaging them settled the island. The countless reefs and rocks north and south of Bimini made wrecks a frequent occurrence during the 19th century. Only by the late 1800s did the trade decline with the advent of lighthouses and better navigational charts.
Prior to permanent settlement in 1840, Bimini had been the haunt of pirates in the 1600 and 1700s. Its location on the edge of the Gulf Stream made it a perfect place to engage Spanish galleons laden with treasure on their return route to Spain. Sir Francis Drake, Sir Henry Morgan and Blackbeard all knew of Bimini. Also, the fresh water pools on South Bimini were useful to the pirates and privateers.
With the decline in wrecking, Biminites, now struggling to live, turned to subsistence fishing, sponging and the growing of sisal (for rope making) to make a living. These endeavours failed.
By 1919 Bimini, with its 600 persons, was an island struggling with poverty. The population, both black and white, was locked in an economic depression. However, in 1919 the United States enacted the Volstead Act and the era of prohibition dawned. Now that liquor was illegal in the United States many Americans still wanted to drink. Consequently, alcohol was smuggled into the USA through Canada and The Bahamas.
AMERICAN PROHIBITION
The British administered Bahama Islands enjoyed the era of US prohibition as it added a great deal of money to the colony's revenues. Rum runners flooded Bimini with cases and barrels of liquor to be smuggled to the United States. The island's 600 people were now joined by hundreds of rum runners and liquor agents who were making scores of dollars by smuggling booze into America. Bimini was awash with not only booze but also money. The liquor came from Cuba, the Caribbean and especially from Europe. Each bottle imported into the colony was taxed – thus the colony's government made excellent revenue. In Bimini, the locals were engaged in the rum-running trade in every which way. But, the poverty of the past was easily forgotten, as money was plentiful.
American aviator Arthur Pappy Chalk began is airline service to Bimini in 1919. He flew rum-runners and US undercover revenue agents to the island. One of his passengers was Al Capone. He visited Bimini and Nassau to work out liquor deals with Bahamian liquor merchants. Another passenger was Thomas Peters. A wealthy farmer and Miami hotel owner, he was fascinated by Bimini and he began to build the 3 storey, 100 room Bimini Bay Rod and Gun Club. A grand hotel which included a casino, it was the third largest in the Caribbean and second only to Nassau's Royal Victoria Hotel. The hotel was "state of the art" for its time. Among the employees was Australian swimming champ Percy Cavill. Winner of the Gold Medal in the World Swimming championships in 1899 he is credited with developing the now famous "Australian crawl" swimming stroke. Cavill lived on South Bimini and swam to work each day. After the hotel closed Cavill remained in Bimini for a time but eventually moved to Andros island where he lived until the 1940s. However, it was impossible to fill the large hotel as there was inadequate air service to bring enough people over to the property. Also, travel by sea was usually long and uncomfortable. While aviator Pappy Chalk and his wife enjoyed their honeymoon there, the hotel was a failure. In 1926 it was destroyed during the great hurricane of that September. Today, only its basic foundation and imposing entrance arch can be seen.
Prohibition brought to Bimini Bill McCoy. An American boat builder he enjoyed the thrills and the money involved in rum running. He never watered down his liquor and thus his shipments were called the "Real McCoy". It is a phrase that we still use today. Eventually arrested by American authorities he turned State's Evidence in the USA and helped arrest other rum runners. Gloria Lithgoe was a gun toting woman rum-runner and the terror of the business. No one under estimated her abilities. While one of her schooners wrecked near Bimini she had others and she plied her rum running trade unscathed. The subject of magazine articles and books she lived out her later life in Detroit.
Carl Fisher, the man who founded the Indy 500 motor race has a Bimini connexion. In the early 1920s he began to develop Miami Beach. While doing so he purchased a World War I concrete Liberty ship, SAPONA. Unable to use her for the purposes he had hoped he sold it to Bahamian rum runner Bruce Bethel. Bethel brought it to Bimini and used it as a warehouse for liquor. His plans had included its use as a nightclub but that never materialised. The Sapona was run aground in 1926 and broken in two by the great storm of that same year. During World War II US Navy pilots during training missions would use the ship for target practice. Today, it remains in shallow water between Bimini and Cat Cay. Bethel built the Fountain of Youth Bar in Bimini that would later become the first site of the Bimini Big Game Fishing Club. Bethel, despite his rum running lost much of his fortune in the 1926 hurricane which destroyed his liquor stocks. He died in 1950 both penniless and mad.
SPORT FISHING MAKES BIMINI FAMOUS

KIP FARRINGTON, MIKE LERNER AND ERNEST HEMINGWAY
When prohibition ended in 1933 it was the fear of most Biminites that hard times would return. However, on 28 February 1933 American sportsman S Kip Farrington, Jr landed Bimini's first recorded blue marlin. Invited to Cat Cay, a private island 14 miles south of Bimini, by advertising executive and mogul, Lou Wasey, Farrington enjoyed the fishing at Bimini. A stockbroker and outdoor writer from East Hampton, Long Island, Farrington had a passion for angling that is legendary. An associate editor of Field and Stream magazine, he landed many record fish and accomplished many firsts in big game sport fishing. Together with his wife, Chisie, they are recognised as among the greats in the history of sport fishing.
News of Farrington's fish aroused the interest of other pioneer anglers and guides. Within two months another New Yorker, Ann Moore, landed a 500lb blue marlin off Bimini. The news continued to spread. By 1935, after the great hurricane of that year devastated the Florida Keys and destroyed the famed Long Key Fishing Club founded by Zane Grey, anglers looked to Bimini as a new fishing ground.
Farrington continued to popularise Bimini and soon Michael and Helen Lerner arrived to discover Bimini. Owner of the Lerner Shops in America, Lerner and his wife were passionate anglers and coupled that passion with a leaning for marine science. An outstanding angler, Lerner traveled the world to fish and to study marine biology. In 1947 he built a renowned marine laboratory on Bimini. It closed in 1974.
Nobel Prize winning author Ernest Hemingway was 36 when he discovered Bimini in 1935. Believing it to be a special place, Hemingway fished and wrote in Bimini. While angling here he garnered knowledge that would enable him to write Old Man and The Sea and later Islands In The Stream. While in Bimini he completed work on several articles for Esquire magazine and on his novel To Have And Have Not. If not living on his yacht, Pilar, or a small cottage belonging to Wash Brown, he stayed at the Compleat Angler Hotel. Helen Duncombe who was the wife of the British Commissioner of Bimini built the hotel in 1935. It was constructed largely of wood from abandoned liquor boats and barges in the Bimini harbour. Even today the bar of the Angler is seen being supported by eighty year old liquor barrels.
Others came to Bimini to fish and land great fish. While Hemingway landed the island's first unmutilated tuna others brought in record catches of blue and white marlin, sailfish and shark. Pulitzer Prize winning author, Marjorie Rawlings visited Bimini and met Hemingway. Impressed with the author she also believed that Bimini had a great story that needed to be told. Believing there was a novel here she hoped to return and write one. However, her visit was never repeated. She did write Cross Creek and The Yearling which put her in the pantheon of great 20th Century American writers.
Captain Tommy Gifford was an ambitious Miami fishing guide. Working out of Miami's Pier 5 he had accumulated vast knowledge about deep sea fishing – most received from Capt Bill Hatch, the dean of charter boat captains of that era. Gifford invented the outriggers. These devices, now standard equipment on fishing yachts, enhanced the anglers ability to land big fish. These "outriggers" were tested in Bimini waters. Gifford held numerous world records and he became a most sought after fishing guide. Only one of Gifford's world records stand to this day and it is a Bimini record.
Lerner, enamoured with Bimini, built a seasonal home on the island. The beautiful Anchorage is today a guest house a restaurant. For over thirty years Mike and Helen Lerner enjoyed their island home until their advanced years made it impractical to visit Bimini any longer.
GEORGE ALBERT LYON:
BIMINI'S GOOD FRIEND
George Albert Lyon, Sr was a remarkable man and a great benefactor to Bimini. Born in the late 1800s he was an inventor and an industrialist. His company, Lyon Incorporated, was America's largest user of stainless steel. He worked in the automotive industry and developed many patents including one particular invention: the clip that would be used to hold hub caps/wheelcovers onto automobile wheels. It made him millions of dollars.
Coming to Bimini in the early 1930s at the invitation of Van Campen Heilner, George Lyon found the fishing overwhelming. Be it bonefishing or deep sea sport fishing Lyon immersed himself into everything Bimini had to offer. A world record holder several times, Lyon bought property on North Bimini and began to build homes for himself and his guests. After World War II, Lyon built a $2 million mansion at Paradise Point. The princely art deco structure still stands to this day.
Lyon was exceptionally generous to Bimini. For his good works the Queen conferred the Order of The British Empire upon him. He was the first American to be so honoured in The Bahamas. Known as the "Commodore" he was very much respected by everyone. His generosity included giving one US Dollar to every school child at Christmas. In the 1950s a US dollar was worth $10 in 2001 money. No small change.
Lyon died in 1961. The Rockwell family (Rockwell International) acquired his holdings on Bimini. It later changed hands and is today owned by an American developer.
VAN CAMPEN HEILNER
Van Campen Heilner lured Lyon to the island. The son of a wealthy Philadelphia coal mining magnate, Heilner found Bimini in 1921. He built a home on the island's north end and enjoyed Bimini's fishing – especially its bone fishing. Heilner trained several local boys as bonefish guides — some of whom are alive today. Heilner wrote for Field and Stream magazine and promoted Bimini as an excellent fishing ground. George Lyon, also of Philadelphia accepted Heilner's invitation to Bimini and over the years made his lasting mark on Bimini. Heilner died in the early 1970s. The home he built on Bimini still stands.
BIMINI: THE 1950s AND 60s
During World War II sport fishing slowed on the island. German submarines were known to be in the waters between Florida and The Bahamas and several freighters were sunk by German U-Boats. However, by the 1950s Bimini boomed again as sport fishers returned and Bimini's economy was recovering. George and Phyliss Bass were noted anglers and frequent visitors to Bimini. They made several short films for Field and Stream which highlighted their angling at Bimini. Mrs Bass, though now dead, continues to hold a world record title with a fish caught at Bimini with guide Tommy Gifford in the 1950s!. In 1950 Slammin' Sammy Snead, the golf legend, landed a world record bonefish at Bimini with guide Willie Duncombe. Neville Stuart, who founded the Big Game Club in 1947, greatly expanded his hotel(Anchors Aweigh)and marina during the 1960s. He developed a small power plant and introduced Texaco fuels to The Bahamas. The Big Game Fishing Club, now owned by Bacardi©, became and remains the island's premiere resort.
Coming to Bimini to fish were people of all walks of life. During World War II, The Duke of Windsor, Governor of The Bahamas and the former King of England, fished here with Bonefish guide Sammy Ellis. Numerous film stars including Judy Garland, Lana Turner, Sammy Davis and others fished Bimini. In 1964 Martin Luther King visited and worked on his Nobel Peace Prize acceptance speech. US union leader Jimmy Hoffa fished here.
CONGRESSMAN ADAM CLAYTON POWELL JR
US Congressman The Rev Adam Clayton Powell, Jr, the grandfather of the American civil rights movement, came to Bimini in the mid 1960s. Taken by the beauty of the island and the friendliness of the people he acquired a home on South Bimini. His fishing yacht, Adam's Fancy, was tied at Brown's Dock and his prowess as an angler was not contested. As his problems mounted in the United States – between the U.S. Congress and the New York Courts, he spent more of his time on Bimini. The End of The World saloon was his favourite haunt and he entertained the visiting press corps there. He was always outspoken in the area of civil rights and before Rosa Parks and Martin Luther King he made several bold steps to improve race relations in America. His earliest attempts at bringing about social change began in Harlem in the 1930s. As a US Congressman he used his position to highlight the plight of African Americans. Using the "Powell Amendment" on scores of pieces of social legislation in the United States Congress he forced public money to be available equally to Blacks and Whites in the area of health care, housing and education. In the 1950s his colourful lifestyle, so different from King's, created enemies for himself and his causes. By the late 1950s he had completely lost the moral leadership of the movement which was required to enable the civil rights movement to go forward.
While in Bimini, his companion, Corrine Huff — a beautiful woman who had won the Miss Ohio competition and was a contestant for Miss America, left Powell and married his Bimini boat captain, Patrick Brown. Their wedding was featured in JET magazine. Adam Clayton Powell became ill in the late 1960s and in April 1972 was taken from Bimini by the US Coast Guard to Miami where he died of cancer. Following his funeral in New York City his ashes were scattered over the waters of Bimini.
While world fishing records are rarely made in Bimini waters these days, Bimini continues to attract anglers. Sport fishing remains the economic mainstay of the island's economy.
SCUBA, KAYAKING AND THE MYSTERIES OF ATLANTIS
Some come to fish, and others are now coming to enjoy Bimini's waters in other ways. SCUBA diving is popular as Bimini enjoys some of the clearest waters to be found. The reefs and wrecks fascinate divers. Nash Bridges TV star, Don Johnson, was certified as a SCUBA diver while visiting Bimini. Kayaking is also extremely popular on Bimini today.
Others come to Bimini to appreciate the healing waters found here in either the Fountain of Youth on South Bimini or the Healing Hole in the mangroves of North Bimini. Students of physic Edgar Cayce come to visit the island's new age places including the Bimini or Atlantis Road. Cayce predicted that the lost continent of Atlantis would be re-discovered at Bimini. The mysterious underwater stone formations and the vortex of energy north east of Bimini have brought scholars and Cayce enthusiasts to the island for years. The underwater rock formation has been the subject of much study since discovered in 1968 as Cayce had predicted. Jacques Cousteau and the crew of Calypso studied the site in the 1980s. It has also been the subject of In Search Of, a TV series narrated by Leonard Nimoy. Whether the stones are of "Atlantis" or naturally formed remains in debate.
HOLLYWOOD COMES TO BIMINI
Hollywood discovered Bimini during the past thirty years. The film, Shockwaves, was filmed in part on Bimini. However, more notable films such as A Little Piece of Sunshine were shot here in the 1990s. This film starred Lauren Bacall and Philip Michael Thomas. The most famous film, shot in part, on Bimini was Silence of The Lambs. This Academy Award wining film's final scene starring Sir Anthony Hopkins and Jodie Foster was shot at the Chalk's seaplane ramp.
And it is only appropriate that an Academy Award wining film should be shot here. In the 1950s American Roy Dodge owned a home on North Bimini. Today his home, the Marlin Cottage, is part of the Blue Water Resort. In the 1940s and 50s Dodge was considered a great innovator in the American trophy industry….well, his company manufactured the golden Oscar© statuette for several years.
THE CONTRIBUTIONS OF BIMINITES
While Bimini has benefitted greatly from the influence and patronage of non-Bahamians the people who call Bimini their own have made substantial contributions to their islands development.
In 1840 the first five families came to the island to settle what was a desolate spot on the western boundary of the then colony of The Bahamas. Slavery was abolished in the British West Indies in 1838 and by 1840 freed slaves and poor whites came to Bimini to make a start for themselves. For Black Bahamians it was a entirely new start – away from what they knew and from what they had endured. Runaway slaves from the United States would also find in Bimini a new start.
In 1840 sixteen year old Sam Brady was a runaway slave in the United States. He ran from his plantation and made his way to St Augustine, Florida to avoid recapture. Using his cunning he was able elude his captors and by stealth was able to find his way to the harbour. He found his way on board a ship which took him to West End, Grand Bahama. There he was free. The courage of this young boy and his tenacious spirit enabled him to seek his freedom which was achieved in The Bahamas. Living for a short while in Grand Bahama he eventually came to Bimini. His leadership of the community inspired the early settlers and he was deeply respected. Another American vessel transporting slaves to New Orleans was taken over by the slaves and diverted to Bimini where they made a new life for themselves. On board was the Rev Charles Robins, the founder of the Baptist Church on Bimini. His sister Elizabeth married Sam Brady and they had ten children. There are many of Sam Brady's descendants on the island to this day. Brady himself lived to be a good age, dying in 1914.
In 1866 Walter J Saunders was born in Bimini. He became a school teacher and a highly respected community leader. Although paralyzed from the waist down and confined to a wheel chair, Saunders was active in the community. His greatest legacy to the island was the establishment in 1904 of the Bimini United Burial and Air Society. The "B.U.B." remains the largest fraternal aid society on Bimini.
In 1908 Biminite Robert Henry Robins, grandson of Charles Robins I took over leadership of the Baptist Church and under his care it made terrific progress. New buildings were added and the number of adherents continued to grow. He remained in charge of the church until 1949 when community leader and justice of the peace, the Rev J R Smith took charge of the church. The Revs Robert Ellis, senior and junior are persons who both made contributions to Bimini as community builders.
Other Biminites stand out in the community over the many years since Bimini was settled in 1840. Ted Saunders was a well known and highly respected boat builder and a community leader. George R Sherman, the man who held the distinction of being the first person born on Bimini, became an island commissioner. He died in the early 1950s. Garnett Levarity (1960s-70s) was a police officer but became a Bahamian senator and a member of the Order of The British Empire. Lucius Weech (1950s-70s) became a local constable with the Royal Bahamas Police Force and eventually achieved the high rank of Superintendent of Police in Grand Bahama. Neville Stuart, a Bahamian who made his home in Bimini in the 1920s founded the Big Game Fishing Club in 1947 and owned the property until the late 1960s when he sold it to the Bacardi family. Sammy Ellis, Willie Duncombe, Eric Sawyer, Bob Smith, Manny Rolle and Ansil Saunders became legendary Bimini fishing guides and captains. Harcourt Brown was a businessman of great repute who operated Brown's Hotel and other properties including, for a time, the power company and for years a freight boat service. His son, Ozzie, made a substantial contribution to Bimini's reputation as a premiere tourist destination. Naaman Rollins has been a dedicated community person for much his 80 years. And there are so many more.
Women have made great contributions to Bimini also. Bahamian Mamie Newbold operated the Seacrest Hotel from the late 1920s until the 1970s. Rosa Levarity founded the Holy Name Catholic School and was a mid-wife and educator Louise MacDonald taught generations of Biminites. Nurses Johnson and Conlif-Davis were highly respected community leaders in their day. Helen Duncombe established the Compleat Angler Hotel.
Athletes were common to Bimini. Three Olympic athletes came from Bimini: Julian Brown, Gary Davis and Danny Smith. In boxing, Gomeo Brennan became a British Commonwealth champ in 1964 and Yama Bahama was among the most popular boxers in the United States in the mid 1950s. Sidney Levarity was a Pan AM athlete as was Sterling Wilkerson and several Biminites were given try-outs with professional American ball clubs. Randy Rolle played, for a time, with the Atlanta Braves. Two Biminites were members of the Bahamas National Junior Cricket XI in the 1990s: Burick Rolle and Pavon Dean. Other excellent athletes included Laquinton Ellis in wrestling, Tovaris Rolle, basketball, Eishad Opato, basketball, Lorenzo Davis, basketball.
Jody Weech became Miss Commonwealth Bahamas in the 1990s. She later placed in the top 10 at the Miss World Pageant and was named Miss Caribbean Queen. In the 1970s Debbie Taylor was also named Miss Bahamas.
In religion Colin Saunders was ordained an Anglican priest in the 1990s and Simeon Roberts was ordained to the Roman Catholic priesthood in the 1980s. Roberts was named rector of the Catholic Cathedral in Nassau and was appointed a Chaplain To His Holiness The Pope in 1999 with the title monsignor.
In the area of politics, George Weech became the first Bimini-born person to be elected to the Bahamas House of Assembly. The second person so elected was Frank Rolle. He has become the first Biminite to be given a diplomatic post. He served as Consul General in Miami and currently serves as Ambassador to Haiti.